LAURA BERNARD PRIZE WINNER OF A L'ORÉAL-UNESCO FOR WOMEN IN SCIENCE 2015 FELLOWSHIP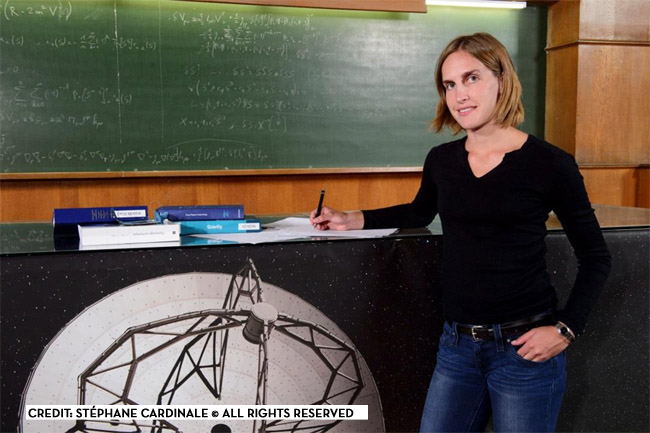 As part of the program "For Women in Science" in France, the French Academy of Science, UNESCO and the L'Oréal Foundation rewarded 20 young researchers by a fellowship to support their research projects. Among them, Laura Bernard is a 3rd year PhD student at the IAP under the direction of Luc Blanchet and Cedric Deffayet.
Her work focuses on modeling gravitational waves emitted by compact binary systems using the post-Newtonian formalism, as well as studying massive gravity theories.
To download the press kit from the L'Oréal Foundation (in French only): PDF
Please consult the website of the Université Pierre et Marie Curie (in French only):
http://www.upmc.fr/fr/recherche/talents_et_decouvertes/prix_et_distinctions/2015/bourse_loreal_unesco_2015.html
October 2015