A TRIBUTE TO DIEGO CESARSKY, DEPUTY DIRECTOR OF THE IAP IN 1982-1989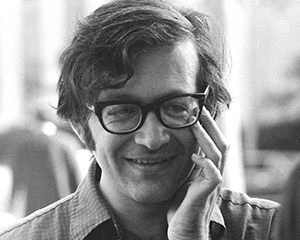 Credit: Bob Rood †
Jean Audouze, François Bouchet and Catherine Cesarsky invite you to the tribute to Diego A. Cesarsky (1941-2021), astrophysicist, Deputy Director of the IAP from 1983 to 1989, in the Henri Mineur amphitheatre of the Institute of Astrophysics, on Wednesday 22 September 2021 from 2.30 pm.
Due to the rules imposed by the health crisis, please register with Catherine Cesarsky (catherine.cesarsky [at] cea [dot] fr) or Jean Audouze (audouze [at] iap [dot] fr) before Friday 17 September 2021. However, you will be able to watch this tribute live on the IAP YouTube channel: https://youtu.be/IU6PXLNT0Ew
Programme of the Diego tribute ceremony:
Welcome and introduction by François Bouchet, Director of the IAP
Testimonies about the different stages of Diego's scientific life by:

Catherine Cesarsky (Argentine, United States of America )
James Lequeux (Département de Radioastronomie de l'Observatoire de Paris)
Jean Audouze (Institut d'astrophysique de Paris)
Michel Perault (Institut d'astrophysique spatiale)
Albrecht Poglitsch (Max Planck Institute for Extraterrestrial Physics, Garching)
Short spontaneous contributions.
Writing: Jean Audouze, François Bouchet, Catherine Cesarsky, Valérie de Lapparent
Layout: Jean Mouette

September 2021