NEWS
60th Birthday of François R. Bouchet
The Institut d'Astrophysique de Paris will organize a workshop to celebrate the scientific achievements of François R. Bouchet on the occasion of his 60th anniversary. In the context of these contributions, the conference will focus on the prospects for cosmology over the next decades.
Welcome cocktail
A welcome cocktail will take place on Wednesday, 23rd from 5.30 pm to 8.00 pm at IAP.
Conference dinner
The dinner will take place on Thursday, March 24th (7.30 pm, smart dress code) at the Luxembourg Palace (Sénat).
From Cosmic Strings to CMB Observations:
Celebrating the 60th Birthday of François R. Bouchet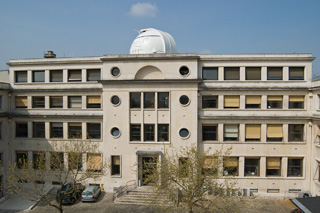 Paris, 23th - 25th March 2016
The event will take place at the IAP in Paris from Wednesday March 23th, 2016 (starting beginning of the afternoon) to Friday March 25th, 2016 (ending at midday).
Organizers: S. Colombi, E. Hivon, J. Martin (Chair) and P. Peter.
List of speakers includes
David Bennett
Francis Bernardeau
Edmund Bertschinger
Jean-François Cardoso
Olivier Doré
Anne Ducout
Ruth Durrer
George Efstathiou
Bruno Guiderdoni
Marc Lachieze Rey
Jean-Marc Luck

Viatcheslav Mukhanov
Jean-Loup Puget
Christophe Ringeval
Richard Schaeffer
Shiv Sethi
Joe Silk
Albert Stebbins
Benjamin Wandelt
David Weinberg
Simon White