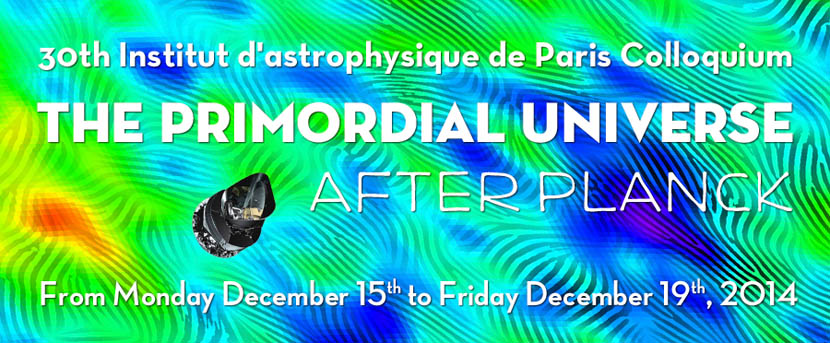 Accomodation
Hotel (★)
HOTEL FORMULE 1 (Metro: PORTE D'ORLEANS + 10 min walk)
Address: 23, av. Porte de Chatillon 75014 PARIS
Tel: 08 91 70 52 29
YOUNG AND HAPPY HOSTEL (Place Monge / 20 min walk)
Address: 80, rue Mouffetard 75005 PARIS
Tel: 01 47 07 47 07
Hotel (★★)
HOTEL DU LION (5 min walk)
Address: 1, avenue du Général Leclerc 75014 Paris
Tel: 33 (1) 40 47 04 00
HOTEL AGENOR (Metro: Gaité - 10 min walk)
Address: 22, rue Cels 75014 Paris
Tel: 33 (0)1 43 22 47 25
HOTEL LE LIONCEAU / HOTEL DES VOYAGEURS (5 min walk)
Address: 22, rue Daguerre / 22 rue Boulard 75014 Paris
Tel: 33 (0)1 43 22 53 53
HOTEL du MOULIN VERT (Metro: Pernety / Alésia - direct Bus: 38)
Address: 74, rue du Moulin Vert 75014 Paris
Tel: 33 (0)1 45 43 65 38
HOTEL KYRIAD Italie-Gobelins (Metro: Place d'Italie, Bus: 83 + 38)
Address: 5 rue Véronèse, 75013 PARIS
Tel: 33 (0)1 47 07 20 90
Hotel (★★★)
HOTEL du MIDI (5 min walk)
Address: 4, Avenue René Coty, 75014 Paris
Tel: 33 (0)1 43 27 23 25
HOTEL DU PARC (Metro: Edgar-Quinet - Montparnasse)
Address: 6, rue Jolivet, 75014 Paris
Tel: 33 (0)1 43 20 95 54
HOTEL ARAMIS SAINT-GERMAIN (BEST WESTERN) (Metro: Saint-Placide / Rennes - direct Bus: 68)
Address: 124, rue de Rennes, 75006 Paris
Tel: 33 (0)1 45 48 03 75
HOTEL MERCURE PARIS GOBELINS PLACE D'ITALIE (Metro: Place d'Italie)
Address: 8 bis avenue de la Soeur Rosalie, 75013 Paris
Tel: 33 (0)1 43 36 62 00
HOTEL NOVANOX (Metro: Raspail - RER B: Port Royal - Bus: 38)
Address: 155, boulevard du Montparnasse, 75014 Paris
Tel: 33 (0)1 46 33 63 60
HOTEL OBSERVATOIRE-LUXEMBOURG (RER B: Luxembourg, or 10 min walk, or Bus: 38)
Address: 107, boulevard Saint-Michel, 75005 Paris
Tel: 33 (0)1 46 34 10 12
HOTEL SOPHIE GERMAIN (10 min walk)
Address: 12, rue Sophie Germain, 75014 Paris
Tel: 33 (0)1 43 21 43 75
HOTEL LA TOUR NOTRE-DAME (Metro/RER B and C: Saint-Michel - Notre-Dame - Bus: 38)
Address: 20, rue du Sommerard, 75005 Paris
Tel: 33 (0)1 43 54 47 60
Hotel (★★★★)
K+K HOTEL CAYRE (Metro: Rue du Bac - direct Bus: 68)
Address: 4, boulevard Raspail, 75007 Paris
Tel: 33 (0)1 45 44 38 88
PARIS MARRIOTT RIVE GAUCHE HOTEL (10 min walk)
Address: 17, boulevard Saint-Jacques, 75014 Paris
Tel: 33 (0)1 40 78 79 80
---
Charlotte's updated local restaurant's list (June 2013)
Last year's restaurant's list
This is a list of restaurants near the IAP and in Montparnasse (short link:
http://goo.gl/maps/bLWO
) Some may be more suitable for an evening meals than lunch.
Afficher
Restos near the IAP
sur une carte plus grande
BRASSERIE LE NARVAL (28, Rue du Faubourg Saint-Jacques)
Very nearby IAP, serves inexpensive good lunch (salad, omelette, croque monsieur etc..)
CHEZ MAMOUTI (3, Rue Tombe Issoire)
Algerian restaurant, reasonable price and good food
LE DENFERT CAFE (58, Boulevard Saint-Jacques)
Cafe very near the IAP, cheap and reasonable
APOLLO (3, Place Denfert Rochereau)
Right next to the RER station (Denfert-Rochereau)
LE LAKANAL (2, Avenue René Coty)

LE RENDEZ-VOUS DENFERT (2, Avenue Gén Leclerc)
Casual cafe + brasserie
SWANN ET VINCENT 14 (22, Place Denfert Rochereau)
Nice Italian restaurant (but no pizza!)
LE CAFE DAGUERRE (4, Avenue Gén Leclerc)
Typical French brasserie
LE RALLYE PERET (6, Rue Daguerre)
Another typical French brasserie
LA CHOPE DAGUERRE (17, Rue Daguerre)
Pleasant on the pedestrian street, enjoyable and reasonable price.
CHEZ CHARLES-VICTOR (8, Rue Brézin)
Good food, reasonable price.